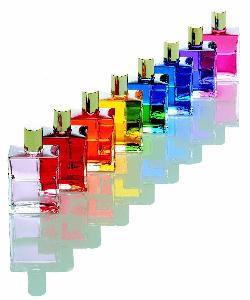 Aura-Soma®

Want to host a talk, workshop or training course?
If you are interested in hosting any of the following (see below) all you need is a group of 4 or more (excluding yourself) and a venue. Rates vary for each event. In most instances you can attend yourself for a reduced fee. These include:
INTRODUCTORY TALKS:
Aura-Soma

Dream Analysis
Colour/Art as Therapy
Personality Type & Colour
Myths, Fairtyales & Legends
GROUP CONSULTATIONS:
Aura-Soma

Dreams
Personality Types
TRAINING & WORKSHOPS:
Aura-Soma Training Courses
Colour Consultation Skills
Colour/Art as Therapy
What Myth or Fairytale are you living by?
Personality Type & colour
"Colour is my daylong obsession, joy and torment" Monet
The Aura-Soma Colour-Care-System is one of great beauty, consisting of more than 116 two coloured bottles. "You are the colours you choose" - Aura-Soma is about what is right with you, not what is wrong with you. A professional consultation empowers you to help yourself. Your choices bring you closer to an understanding of the real you, of your inner self. Thus the "Window of the Soul" is revealed. Your gifts, talents and challenges are reflected back to you along with the colours your energy needs. Individuals can be supported to find their path while groups may be aided to explore the deep underlying issues which can block their collective creativity.
YOU CAN SEE AURA-SOMA AT THESE UPCOMING HOLISTIC FAIRS (when Covid restrictions permit):
CORK:
MIND BODY EXPERIENCE, CITY HALL, CORK
You can pre-register at Cork Mind Body Experience
MIND BODY EXPERIENCE, RDS, DUBLIN
You can pre-register at Dublin Mind Body Experience
| | |
| --- | --- |
| | I work mostly in Ireland with individuals, groups, communities & organisations giving colour consultations, talks, workshops & professional training courses. In addition to colour these may involve drama, art as therapy, dreams, myths & personality type. |
Updated 2 Jan 2021
* Schedule of Courses & Events
Email: eilish.kelly@gmail.com
Privacy Notice: Contact details are collected for the purpose of Eilish Kelly promoting Aura-Soma consultationstraining /events; Dream analysis; and Art As Therapy in Ireland and are not shared with anyone else.. Details are kept for a minimum of 12 months unless opted into..
Mob: 0872369541